[Biography] [Photos]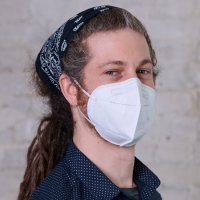 Michael Altfield is a software engineer, writer, security expert, and privacy advocate.
Michael was born a third-generation immigrant in the US. In 2013, he graduated from UCF with a BS in Computer Science and a minor in Secure Computing and Networking. He is also an alumni of the Recurse Center (Hacker School), New York City.
At the age of 14, Michael started building Linux servers. He's since been a tireless supporter of the free software movement and has contributed to several FOSS projects--including Open Source Ecology, Wikipedia, phpList, BusKill, and Coviz.
In 2007, Michael started a technology blog, where he's written extensively on topics such as Linux, Privacy, and Security.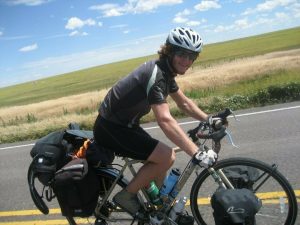 Between semesters at UCF, Michael cycled over 13,000 kilometers across the United States and raised over $5,000 for Multiple Sclerosis research.
In 2020, Michael invented the first laptop kill cord and founded the BusKill open-source hardware project. His work was featured internationally in over a dozen news outlets, including Sohu, Forbes, TechCrunch, PCMag, PCWorld, PCGamer, ZDNet, Tom's Hardware, Bleeping Computer, CoinDesk, Heise, pplware, and Security Affairs.
During the COVID-19 pandemic, Michael founded the Coviz open-source project to publish data visualizations predicting the future spread of the virus.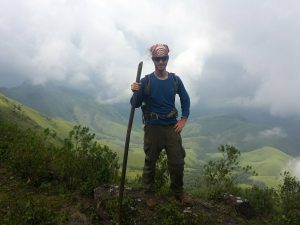 In his spare time--in addition to cycling--Michael has gone on several treks in the Patagonian Andes, the Indian Himalayas, the Sierra Nevada of California, the Chugach mountains of Alaska, the Canadian Rockies, and the Scandinavian Mountains.
You can contact Michael Altfield via email.
You can also view Michael Altfield's CV for more of his professional background.
Press
Below is a subset of the articles that have featured Michael and his work:
Talks, Interviews, Etc
Below is a subset of the talks that Michael has given:

This website's content is copyright © Michael Altfield. All content is licensed under a Creative Commons Attribution-ShareAlike 4.0 International License.